Silicone Baking Mat
An indispensable item in the kitchen, The best choice for many baking enthusiasts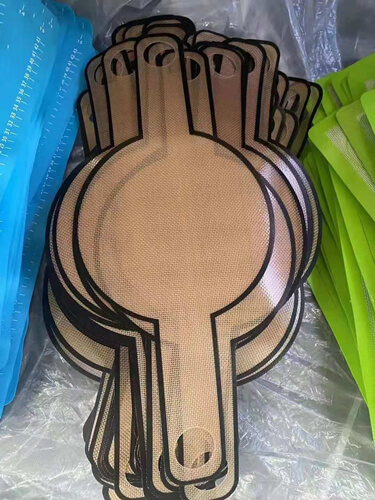 Silicone Baking Mat
Silicone baking mat is a non-stick and reusable baking surface made of food-grade silicone. It can be used as an alternative to parchment paper or cooking spray, and is often used for baking cookies, pastries, and other desserts. Silicone baking mats are durable, heat-resistant, and easy to clean, making them a popular choice for home bakers and professional chefs.
Silicone Baking mat is made of silicone embedded with heat-conducting fiberglass or nylon fiber mesh. Its surface uses 'food-grade liquid silicone' which is very different from traditional baking mats in the past. Compared with ordinary products, the durability is greatly different. The perfect combination of silicone and glass fiber strengthens the tear resistance of silicone and improves the product's non-stick, temperature resistance and easy cleaning characteristics. The service life of this product has been increased to more than 4000 times.
Silicone baking mats are reusable alternatives to parchment paper: Pop one into a baking sheet and you instantly have a nonstick baking surface that you can use, wash, and reuse. The mats have a wide range of uses. It can be used as baking mats, placemats, table mats, heat insulation mats, kneading mats, sugar art mats, etc. It is an indispensable item in the kitchen, and it is the best choice for many baking enthusiasts!
FDA and LFGB approved
100% Non-stick
It is safe for use in conventional ovens up to 480℉, and at temperatures as low as -40℉
Long use life. Baking times reused 4000 times or more.
Strong adsorption capacity. It can absorb various operating tables such as wooden table tops, stainless steel table tops, marble table tops, glass table tops, etc. It is an ideal kneading workbench, rolling work chopping board, and an ideal Western food placemat.
Clean and environmentally friendly-no need to use oil when baking, demoulding is very easy. Can be used as a sugar art non-stick pad.
Very easy to clean. Just need to rinse with water or wipe with a soft cloth, or use a small amount of detergent to clean.
Easy to store. It can be rolled up and stored when not in use.
| | | | |
| --- | --- | --- | --- |
| Production name | Big hole mesh fiberglass silicone mat | Ultra-thin plain fiberglass silicone mat | Solid color fiberglass silicone mat |
| Material | Food grade Silicone + Fiberglass | Food grade Silicone + Fiberglass | Food grade Silicone + Fiberglass |
| Thickness | 0.7mm | 0.4mm | 0.40mm or 0.7mm |
| Weight | 920g/㎡ | 540g/㎡ | 430g/㎡ or 930g/㎡ |
| Size | Custom size | Custom size | Custom size |
| Color | Brown or White, Frame + LOGO OEM | Brown or White, Frame + LOGO OEM | Custom color, Solid color, Custom LOGO |
| Temperature resistance | -70℃~280℃ | -70℃~280℃ | -70℃~280℃ |
| Use | Gaskets for heating food, bakeware, microwave gaskets | Kneading noodles, pastry mats, sugar art mats | Kneading noodles, pastry mats, sugar art mats |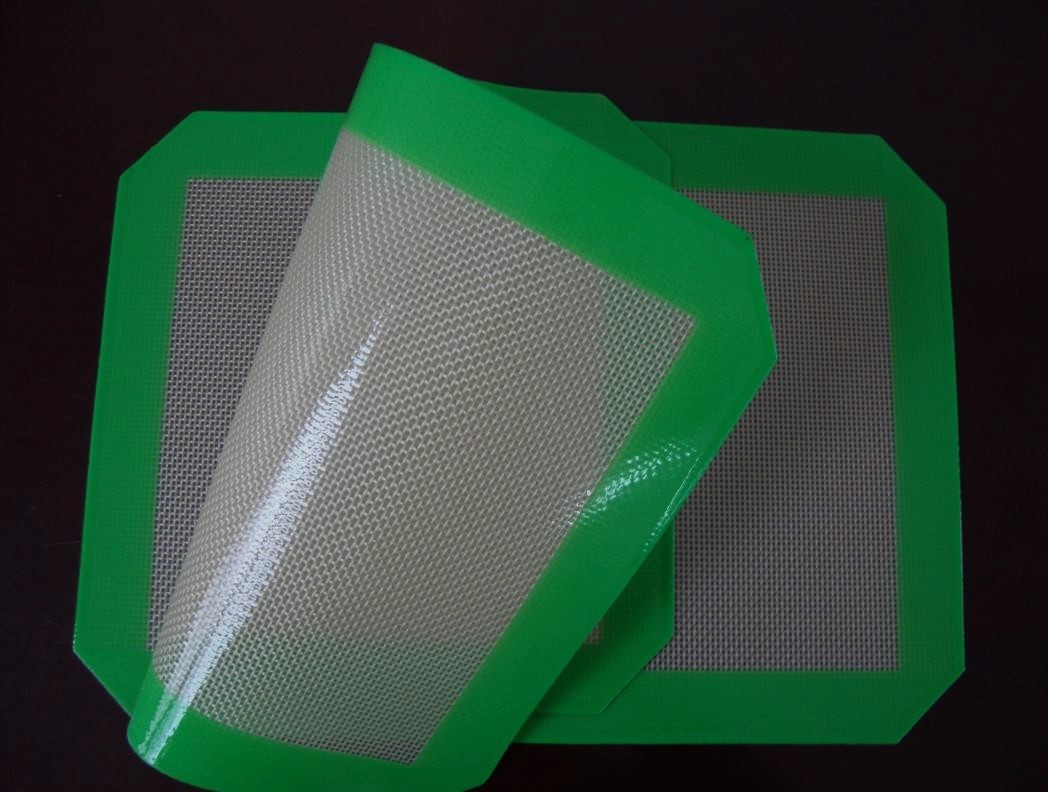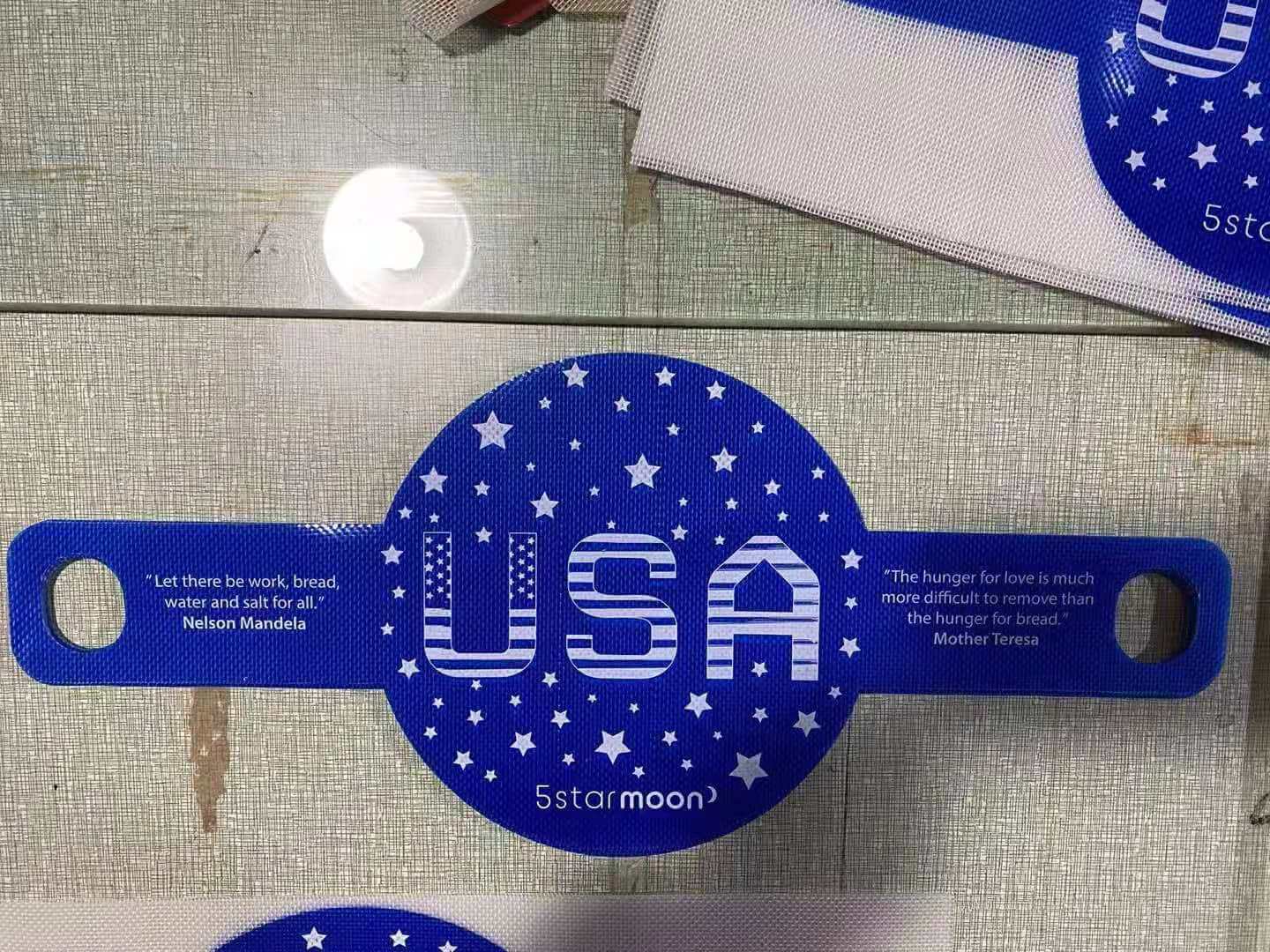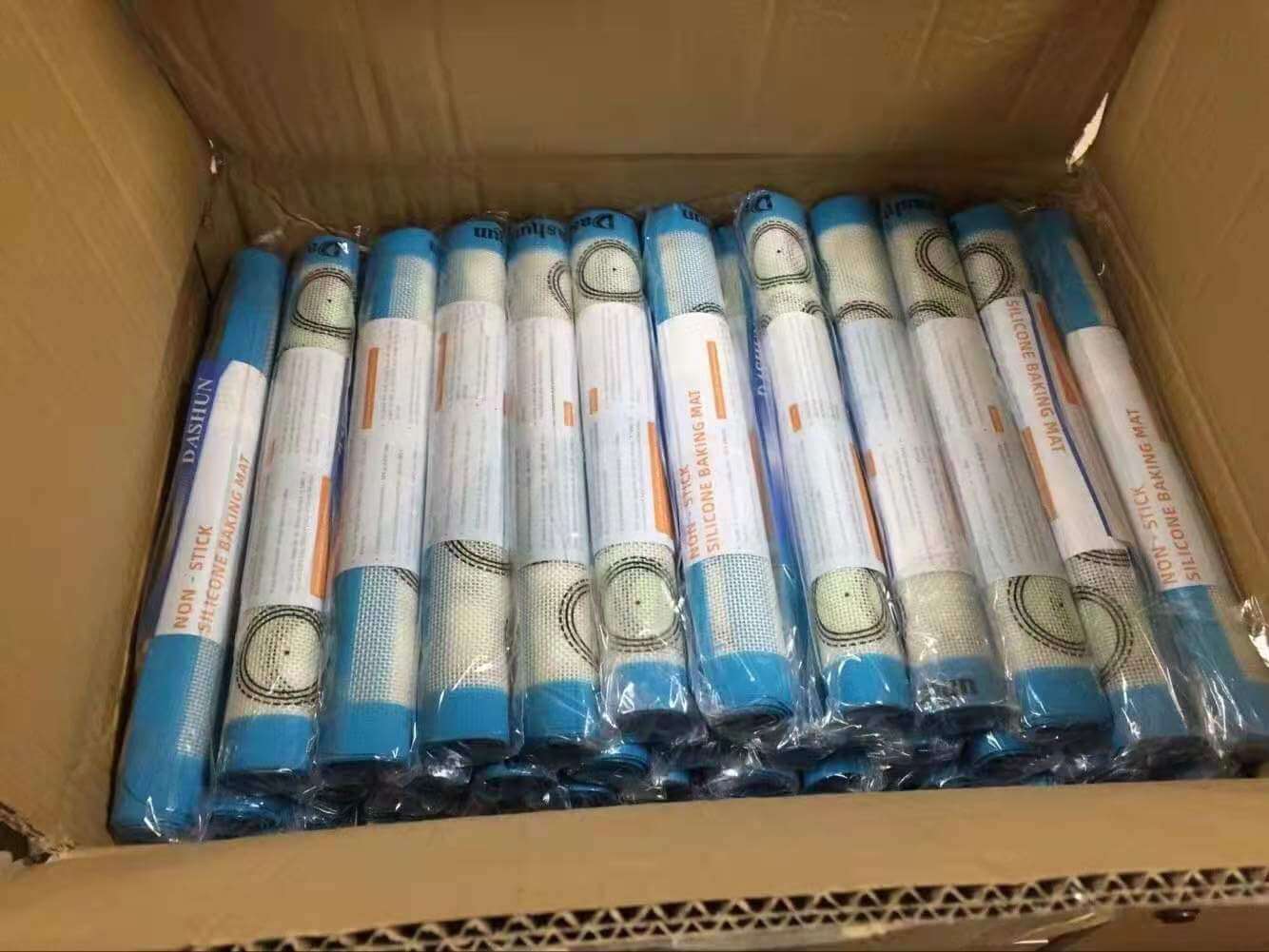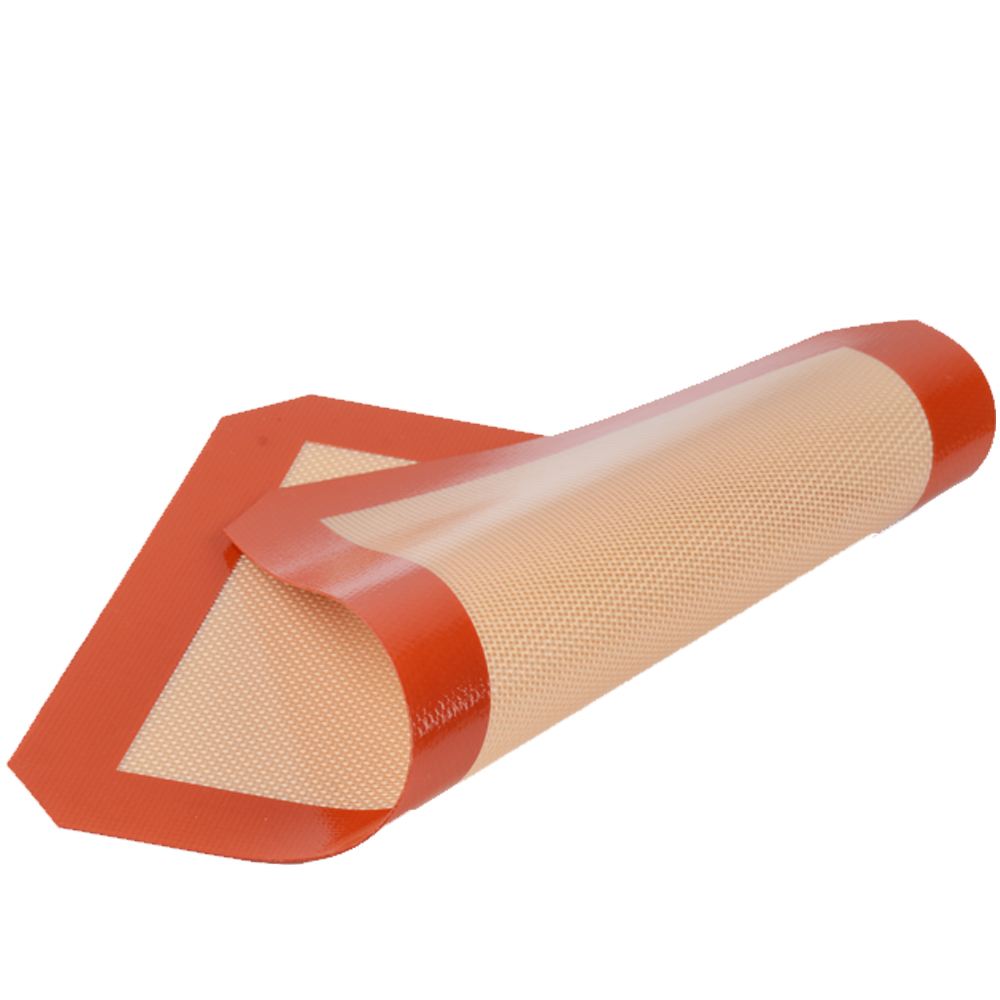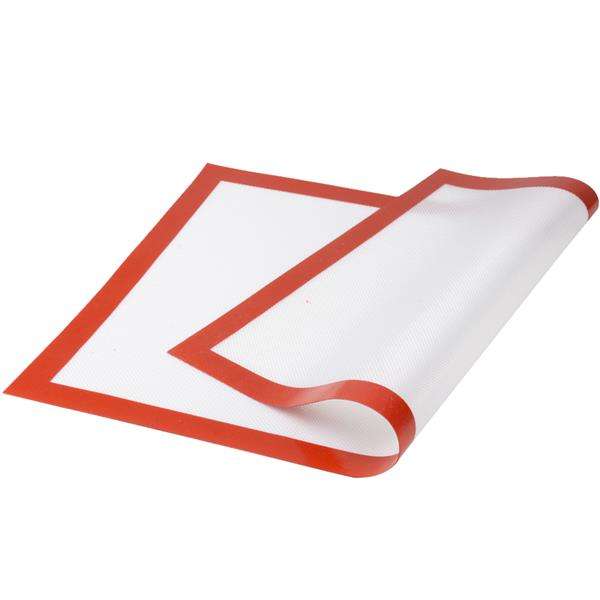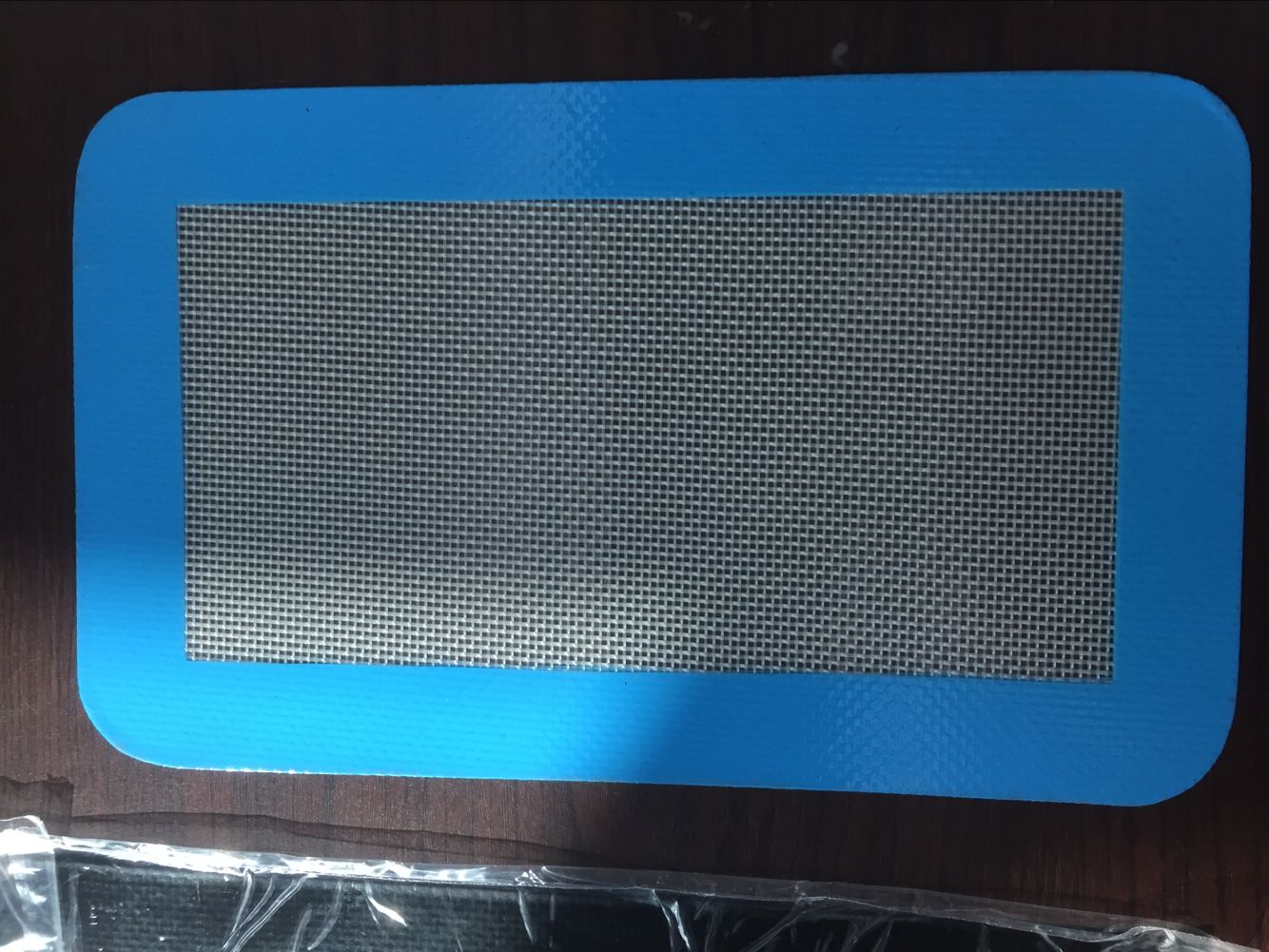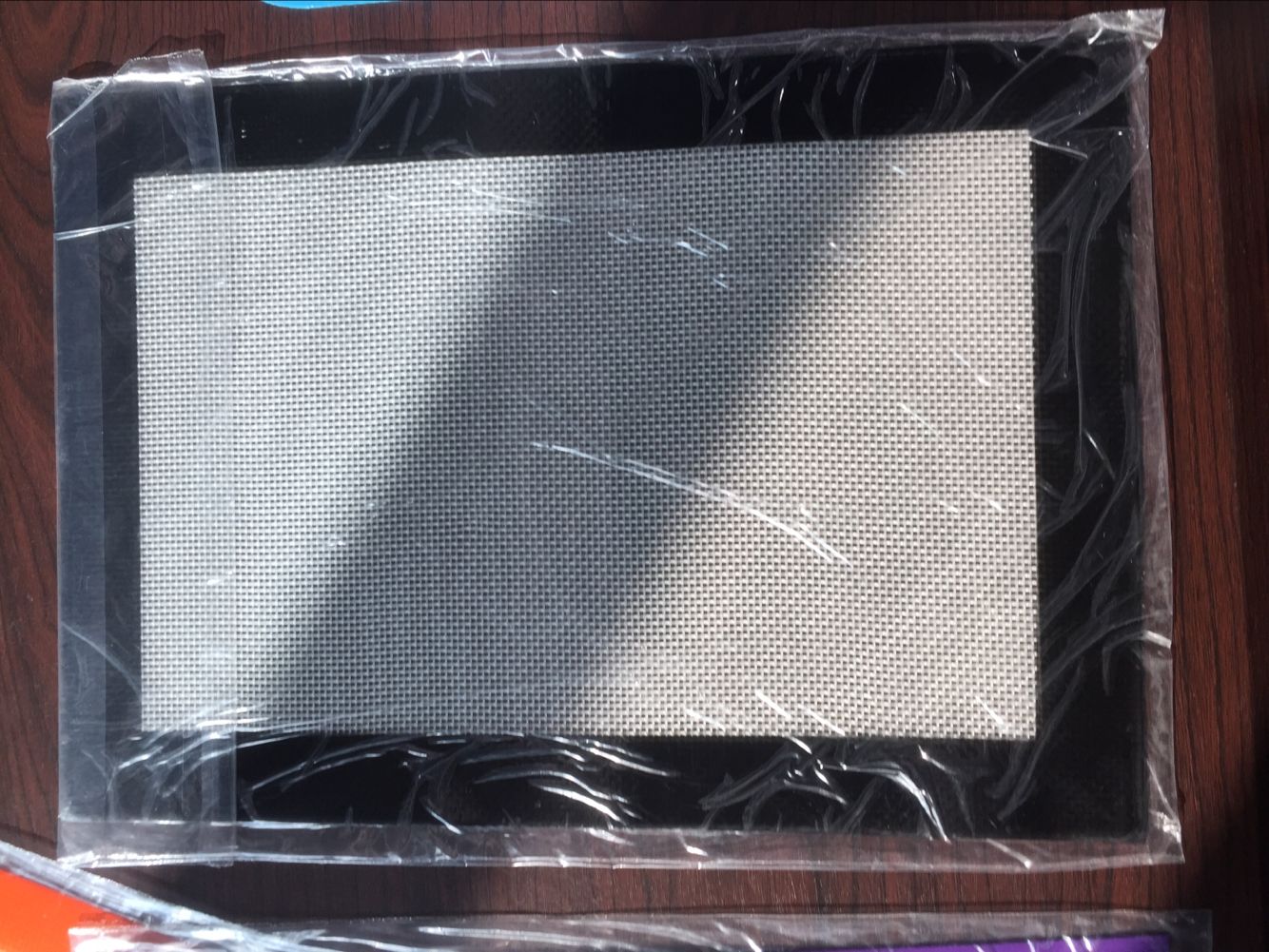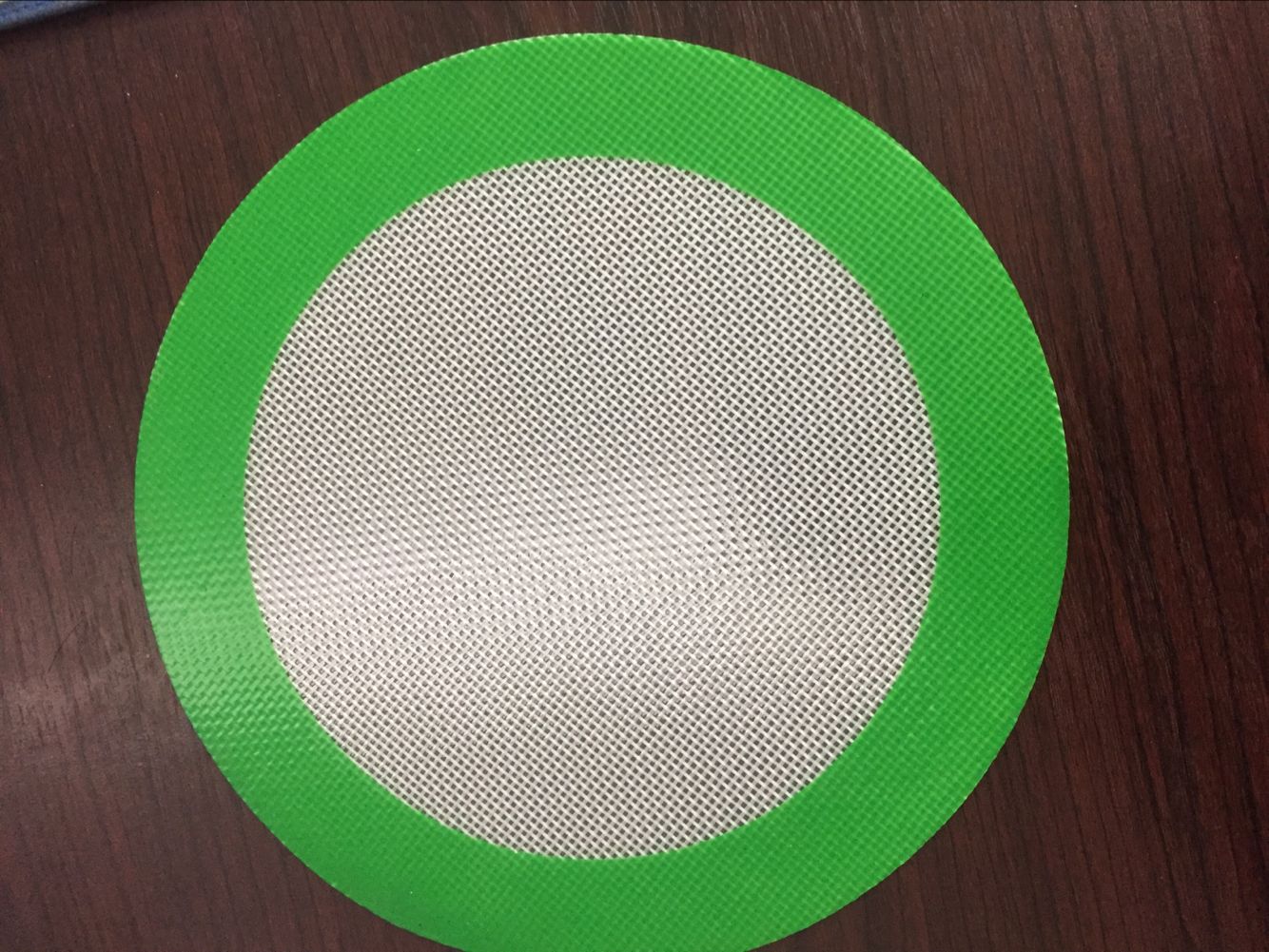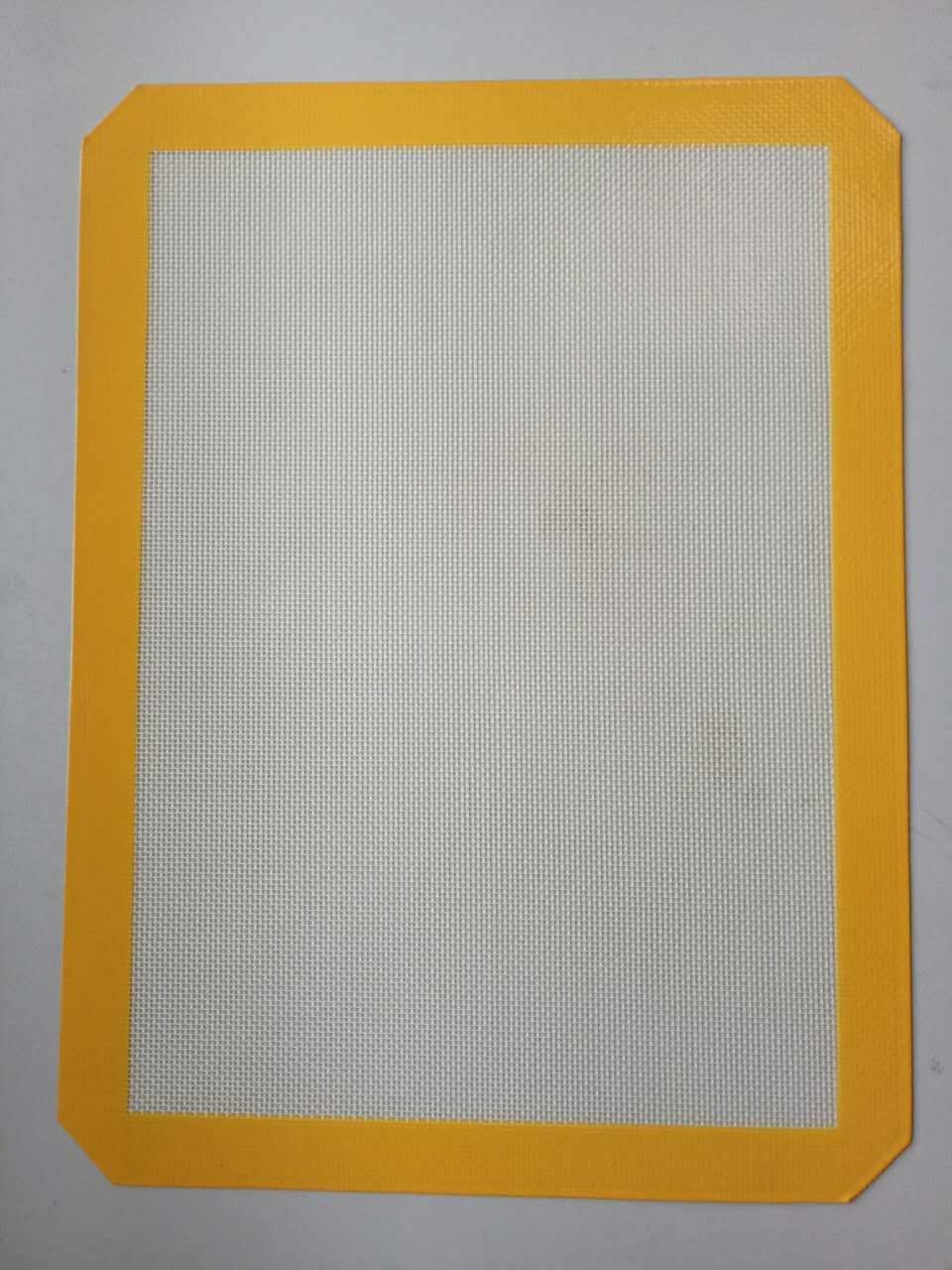 "Jiujiang PTFE is committed to becoming a global excellent manufacturer of Teflon materials, and providing customers with high-quality products and professional solutions."