Jiujiang PTFE Materials Co., Ltd.
Strength Enterprise of Composites Solutions
Our engineers are at your service
Our chief engineer has more than 50 years of experience in the composite industry, and we can solve the production and application problems of various composite materials, including the substitution of traditional materials, production and manufacturing cost control.
Need a new supplier? We provide high-quality products.

Don't know the product? We provide professional product application solutions.

Improve the production efficiency of factory products and reduce product loss.
Free Sample
All products are provided with free sample service. Among them, the free samples of A4 size can be provided for Teflon high-temperature cloth, Teflon conveyor belt and plate, and the free samples of 5 rolls of Teflon tape can be provided. Note that all samples must be controlled within 1KG, and the freight in some regions should be paid on arrival or by you.
Who is Jiujiang PTFE?
Jiujiang PTFE Materials Co., Ltd. is an emerging enterprise devoted to Fiberglass cloth, PTFE coated cloth, Silicone coated cloth, FR4 epoxy sheet, CCL, Epoxy CNC machining part.
Shall customer customize the package?
Our normal package is good for long distance shipping, however, customer's special request of the package should be customized.
What's your delivery time?
<5000 square meters: 7-15 days after deposit received.
5000-10,000 square meters: 15-25 days after deposit received.
>10,000 square meters: According to delivery terms.
What's your payment methods?
T/T, L/C, Paypal or Western Union.
Visit the factory?
We warmly welcome you to visit. Our factory is located in Jiujiang City, Jiangxi Province, China.
Your Career. Our Commitment.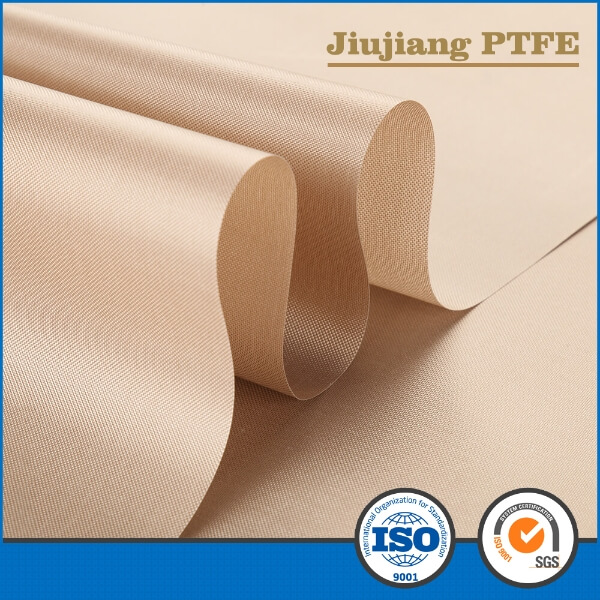 "Jiujiang PTFE, as a professional manufacturer of PTFE coated glass fiber products in China. We provide high quality products and personalized service to each client. Our company always actively promotes new product development and innovation. Our products passed FDA, LFGB, PFOA, CA65 and EU test from SGS."
Jiujiang PTFE Materials Co., Ltd.
Join the team. Apply now.
MAIL APPLICATIONS
No.8, Jinxiu Road, Export Processing Zone, Jiujiang Developing District
Jiugjiang City, Jiangxi Province, China
Phone: +86 18979217773
Email: service@pantaimail.com
Web: www.jiujiangptfe.com