Toaster Belts
Silicone coated fiberglass belt which special designed for toaster oven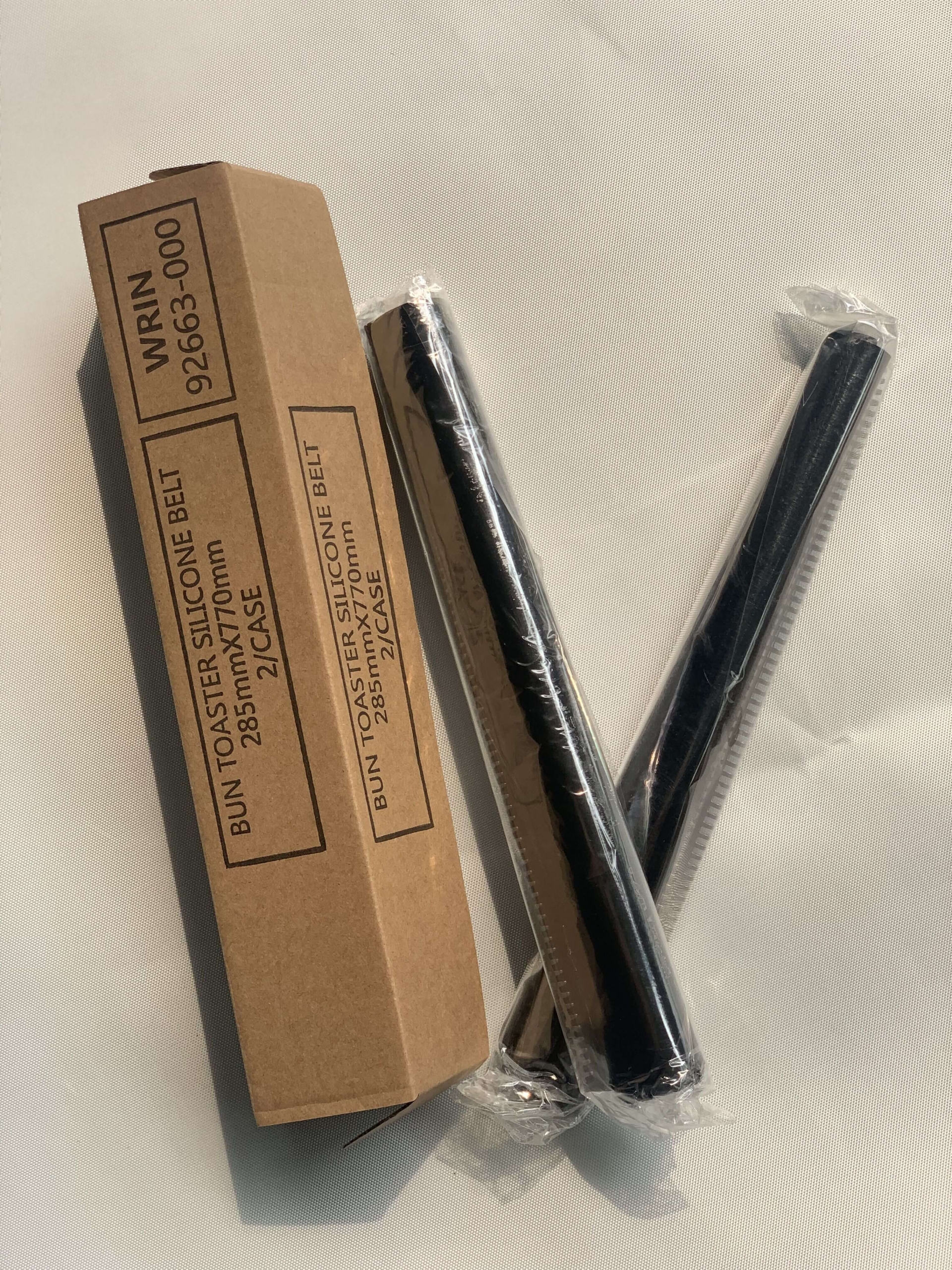 Toaster Belts
Toaster belt is made of silicone coated woven fiberglass fabric. The conveyor belt is special designed for toaster oven.
Our toaster belts are designed to be conformable, flexible, traceable, and wear resistant. The toaster belts are non-toxic and FDA compliant, which can touch food directly.
High temperature resistance
Non-toxic and FDA compliant
New compression moulding processing make the belt thicker and longer lasting
Suitable for both high speed and low speed toaster
Possesses exceptional mechanical properties
Surface with Clips offer slip resistance.
Vertical hamburger machine
Toaster
Baking machine
Hamburger
Grilled Burger Machine
Depending on application requirements, PTFE coated glass fiber fabric can be produced different grades.
Common industrial grade
PTFE coated glass fiber fabric has good heat resistance, corrosion, non-stick properties, mainly used in various industrial fields.
Standard grade
Using imported materials production, in addition to good corrosion resistant properties, the surface is more smooth, flat, non-stick performance is good, both can be applied to general industrial applications, more advantages in some products used plastic stripping or separation sheets, gaskets, off mold surface.
Food grade
Smooth surface, good release properties, heat resistance and easy to clean, use more secure in the food industry.
Anti-static grade (anti-static cloth)
In addition to traditional performance of PTFE coated glass fiber fabric, adding anti static agent when producing PTFE coated glass fiber fabric, so that it has anti-static properties to meet specific customer's requirements.
| | |
| --- | --- |
| Material | Silicone+fiberglass |
| Processing | Compression molding |
| Size | 285mm*770mm or custom sizes |
| Joint | Alligator |
| Surface | With Clips |
| Color | Black |
| Grade | FDA approved |
OUR PARTNERS AND ASSOCIATES